If you've ever wondered how moms make their food decisions, seek information or form their opinions, make sure to stop by the next #AgChat to talk with a great panel of guests. These Chicago "mommy bloggers" will be joining us for #AgChat on Tuesday night because they are interested in having a conversation with farmers and people in agriculture. You are invited to participate in this special #AgChat on Tuesday, 8-10 p.m. ET. Please DM your questions to @AgChat so that we can ask the panel in an orderly format.  We suggest Tweetchat as a great tool for this fast-paced conversation. Hope to see you then!
Meet the moms…
Vanessa Druckman (@frenchfoodiemom) is an avid foodie who appreciates great food, whether it's from a take-out window or five star restaurant. After growing up in three countries and a successful marketing career, she hung up her hat to move to the suburbs and care for her three children under the age of 10. Vanessa soon found a new outlet for her creativity by launching her lifestyle blog, http://chefdruck.com, where she seeks to inspire others wit her passions: food, travel, books and family. She is also a freelance food and parenting writer and serves as the editor of Tehnorati Women, the BlogCritics Tastes Channel and The Chicago Moms.
Sara R. Fisher is a freelance writer and co-founder of 2 Moms Media, a marketing firm connecting brands with the moms who use them. She has hob-nobbed with professional athletes, survived the dot.com boom and bust, earned a Masters degree and worked with CEOs of Fortune 500 companies. But the job she relishes most is that of being a mom to two young boys. When she's not carpoooling, she can usually be found on Twitter (@selfmademom) or penning her mommy blog, http://selfmademom.net. She's a regular features contributor to Chicago Parent and her work has appeared on Babble.com, WashingtonPost.com and syndicated NBC affiliate websites.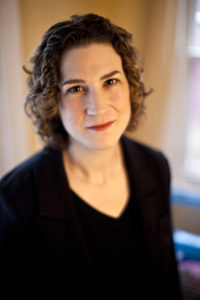 Emily Paster (@westoftheloop) is a Washington DC native who is a lawyer by training. She works part-time teaching writing at a local law school and spends most of her time caring for her two children and volunteering in her community.  Emily's daughter has many food allergies, which makes any event or outing with food a challenge. Emily's tastes range from the serious to the frivolous. She loves to cook more than almost anything else and recently became an avid canner, but she doesn't garden and barely decorates. You can read Emily's thoughts on all of these topics and whatever else pops up in her mind at her blog, http://www.westoftheloop.com/.
Michelle Price (@honestandtruly) is a wife and mother of two who loves food in all forms. In her previous life, she was a marketing strategist and consultant. She is now a stay at home mother and writer/blogger who spends the majority of time away from her house. While this is her first year starting a garden, fresh foods and any food ingested by her kids are critically important to her. Michelle also loves cooking and creating new recipes. She serves on her kids PTO boards, as well as being involved with her babysitting co-op and blogging communities. She manages http://honestandtruly.blogspot.com/ and is a contributor at The Chicago Moms.
Thanks to CFI for providing the introductions in Chicago and bios of these early adopter food consumers.